High time to upgrade
Future-proof your company with Monitor G5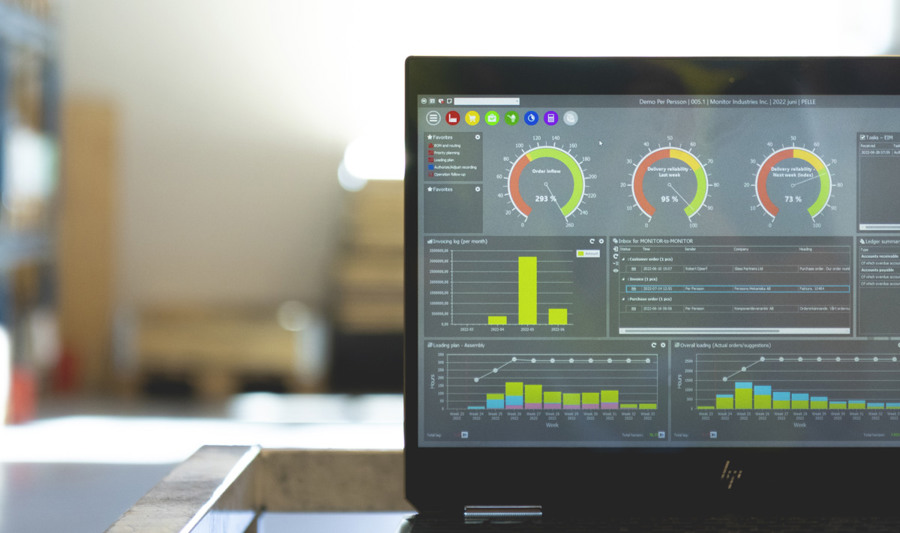 How do you upgrade to G5?
We aim to make it as easy as possible for your customers to replace their G4 system with the superior G5 version. So we've drawn up and refined a method that is tried and trusted.
The team at Monitor will carefully plan the project together with you. We'll train and guide your employees and are close at hand throughout the process. This ensures everything works as intended when it's time to make the change – so you won't lose precious time and revenue.
Contact us so we can start up your upgrade together.
Just get in touch!
Why upgrade?
Time doesn't stand still. And neither does Monitor. We're proud of how well Monitor G4 worked, but are now channeling all our resources towards developing the fifth generation of Monitor ERP. Here are some reasons why it's time to upgrade to G5.
Software free of charge
The software is free of charge for existing Monitor customers.
More affordable and easy maintenance
G5 eliminates the need for over 80% of the customer-specific adaptations in G4.
On your terms
You can customize documents, lists, etc. in line with your needs.
Future-proof
We're constantly making improvements and updates to Monitor G5.
Accessible
G5 is also at home on your smartphone or tablet. You can approve invoices, record time and much more.
Secure operation with Cloud
Let us host your G5 application through our cloud solution, an easy and hassle-free way to run Monitor.
The key to a successful upgrade
With new car models and new factories in the pipeline, Koenigsegg needed a new ERP system. Upgrading is a major project and can present a challenge – but it doesn't have to be a problem. Koenigsegg's journey to G5.
Koenigsegg's successful upgrade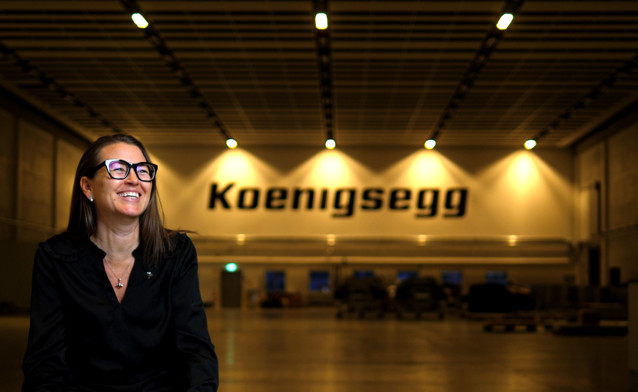 What's new?
There are thousands of new features in Monitor G5 – here are some of the most popular.
| | | |
| --- | --- | --- |
| Functionality | G4 | G5 |
| Create your own lists and presentations | No (adaptation) | Yes (standard) |
| Design your own transport labels and documents | No (adaptation) | Yes (standard) |
| Pool planning | No | Yes |
| Daily management | No | Yes |
| Monitor Cloud | No | Yes |
| Monitor in your mobile | Options | Yes (standard) |
Frequently asked questions about upgrading to Monitor G5
Can our company upgrade?

The majority of companies that run Monitor G4 can upgrade to G5.

To give you a preliminary indication on when your company can upgrade to Monitor G5, we'll firstly need to look over your current system. We do this together with you as soon as you register interest in Monitor G5, or when you contact us.
How much does it cost to upgrade?

For existing Monitor ERP (G4) customers, upgrading the standard program is free of charge. This is part of your update agreement. The services we provide as part of the upgrade are charged on an ongoing basis.
How long does it take to upgrade?

It's difficult to say because every company is unique, and things can differ a lot from project to project. On average though, it usually takes somewhere from two to four months from registration of interest to when you can go live with G5 in your day to day work.
How do you upgrade to G5?

Contact us if you're interested in upgrading to Monitor G5.

Our online help contains lots of information about Monitor G5, and the transition from G4, for those who are more interested in the technical aspects of an upgrade.
We have adaptations in our Monitor ERP system, what will happen with these when we upgrade?

More than 80 per cent of all adaptations are normally no longer required when an upgrade takes place. This is because Monitor G5 includes a lot of functionality which previously required an adaptation. For example, you can now build document adaptations and reports in Monitor ERP. In the event you still need to adapt the program in some way, we'll give you a price proposal for this at the start of the upgrade process.
We have more than one company, do they all have to upgrade at the same time?

No, they don't have to upgrade at the same time, but we can normally do this if required. It is possible to run G4 and G5 at the same time within a single group. However, we have customers that have upgraded all companies in the same group with excellent results.

Depending on the setup, we can sometimes upgrade every company in the same group at the same time; sometimes not. Contact us so we can look at the best solution for you.
Will our staff need training for the upgrade?

It's important to know that G5 is a new system. You'll need to go through your routines and workflows in G4 ahead of the upgrade, so you can perform testing and learn how to carry them out in G5.

Naturally, we're here to help you ensure the transition is smooth as possible. To make sure issues don't arise after the upgrade, all upgrade projects should be overseen by a Monitor consultant.

To get the most out of the new system and ensure user experience is as good as possible, we strongly recommend that you take the time to learn G5 properly before you start working with the system. Every company that upgrades has access to Monitor Academy, our e-learning platform. Academy enables you to familiarize yourself with every part of G5 through step-by-step courses.

And our online help for Monitor G5 includes videos which outline the differences between G4 and G5 in each module and procedure.
Our company use Monitor Basic. Can we upgrade to G5?

There is no Basic version of Monitor G5. If you are interested in upgrading to Monitor G5, please contact us for a quote.
How long will we be able to use our existing Monitor ERP system?

It will be possible to use Monitor G4 for many years to come. However, there will be no new development of the program. G4 will be maintained, and we'll be sure to follow country-specific requirements. We'll be providing support for Monitor G4 until December 31, 2025.
Time to wave goodbye to G4!
All development of Monitor ERP is now focused on the latest generation, G5. This means support for the previous version will begin to be phased out in the coming years. 
But don't worry. We'll help you take the next step.
Upgrading to Monitor G5 is a way to future-proof your business. The wide range of improvements and new features will help you get more from your day-to-day work through greater efficiency, better workflows, and a clear, user-friendly interface.
Contact us for more information.
Contact us