Monitor ERP for the metal industry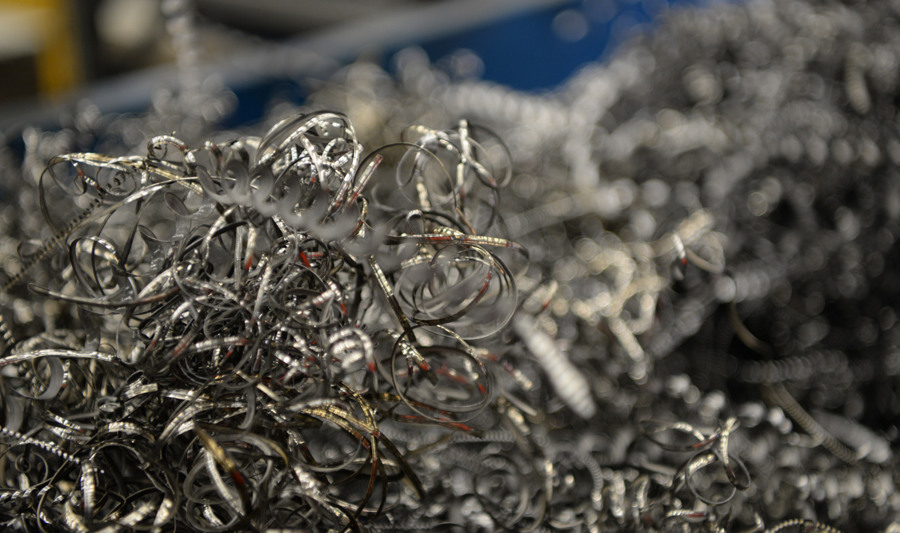 Effective production planning with Monitor ERP
Do you have delivery times which simply have to be met? Maybe you have subcontractors operating with small margins? Monitor ERP lets you know how much your products cost to make, and where you actually earn money. There's full support for subcontract management and you can plan production effectively. And for additional automation you can integrate your machines with our ERP system.
Contact us to find out more
A selection of our customers within metal
Work in the metal industry? Monitor ERP can help
Deliver to your customers right on schedule
Plan production smartly and cut costly setup times
Secure traceability throughout the process
Record time and get accurate post-calculations
Integrate your machines using Machine integration
Optimize use of materials with Nesting integration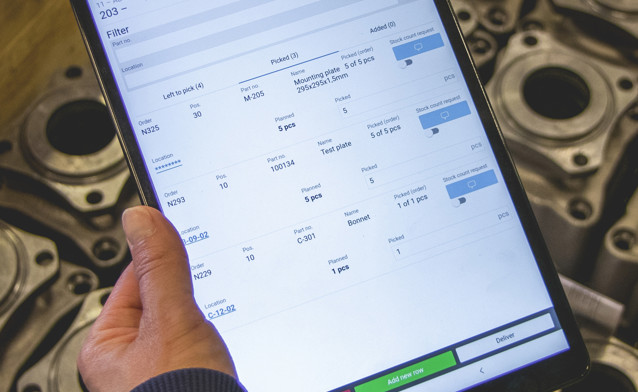 Machine integration is vital for us to be sure we're doing things the right way.
Read the full story
Maximum control with Machine integration
Machine integration (MI) enables you to integrate your machines with Monitor ERP, with automatic reporting of your manufacturing orders and useful data on stop times and utilization of machines. It offers a complete solution for monitoring and following up work in automated processes, to ensure you have maximum control over production.
Read more about Machine integration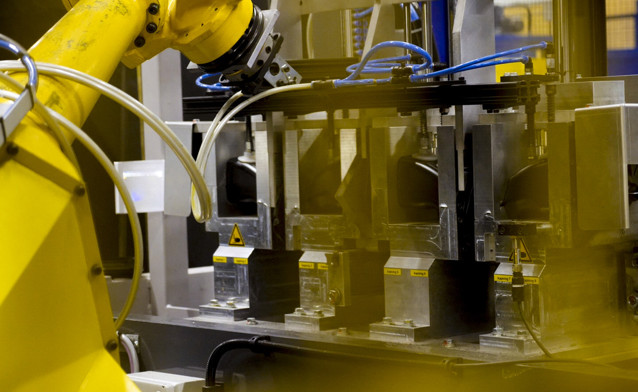 Questions about Monitor ERP in the metal industry
Are there more options that meet my needs?

We've mentioned some options, but there are more:

Nesting integration – Monitor communicates directly with your nesting software.
Extended file viewer – link work instructions direct to manufacturing orders, for example.
Tools & Maintenance – complete management of your tools, to ensure you have the right things in the right place at the right time.
The Agent – monitors events automatically and sends messages to those involved.
Which integrations can I use for my existing systems?

We work with a number of partners, which means you can seamlessly connect a range of programs and applications with Monitor ERP. You can integrate payroll, freight management, stock management, service, nesting and CAD programs.
How does Check delivery times work?

The Check delivery times (CDT) function helps you plan your operations quickly, reliably and effectively. CDT automatically calculates when you can deliver all the parts you want to include. Before creating the order confirmation you can see what you have in stock, and when you are able to deliver. And your staff will know what they're expected to do, and when.
How does production planning work?

With Monitor ERP you can work with loading plans and detailed priority plans. Work digitally and automate your processes. We have support for daily management, so you can easily plan your day for different working groups.
How can I ensure traceability?

Monitor ERP has support for traceability both at batch and serial number level, from raw material to finished product. You can obtain a batch/serial number structure on multiple levels and perform detailed searches. You can also link certificates to a batch, and print them when the finished part is delivered.
How can I report and record time?

Monitor's Time recording module enables you to report attendance, which forms the basis for salaries and time spent on manufacturing orders, which is then used for post-calculations.

Time recording can be performed by the operator at a terminal in the workshop or through a mobile app.