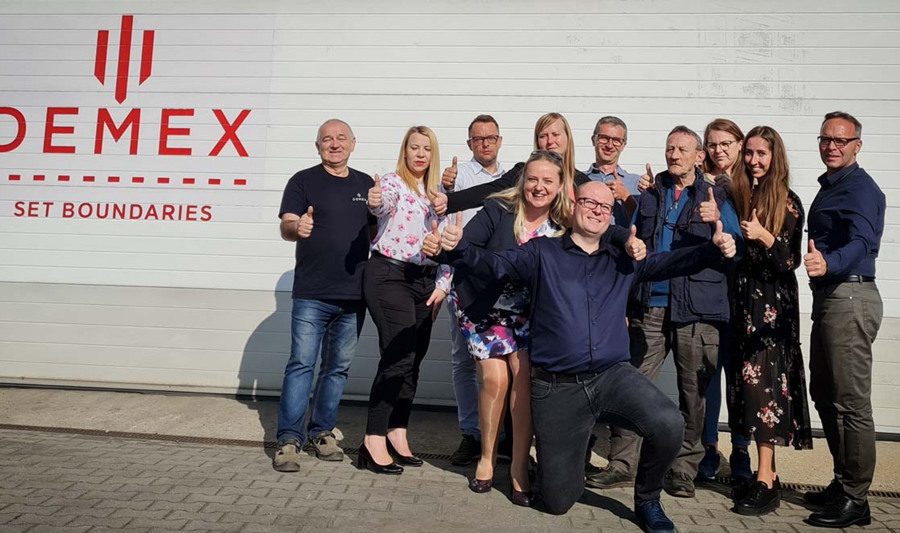 Successful upgrade for market-leading supplier
Demex is the leading supplier of fencing products in northern Europe. It supplies material to 65% of the Swedish fencing market, and has manufacturing based in Sweden and Poland. We caught up with the Polish manager, Monika Markiewicz, to talk about their recent upgrade to Monitor G5.
Demex is the leading northern European provider of fencing solutions, with the largest share of the Swedish market. They focus on providing comprehensive support to their customers. With quality products, repair agreements, and full support from their technicians, they ensure their products will serve the customers for many years.
"We're not afraid of new ideas. This is why we design, test, and improve the functionality of our products using the latest technologies. As a global company we have a unique supply base, and we can offer fast delivery at attractive prices all over the world," says Markiewicz.
The company started more than 25 years ago, when company CEO David Malmström was asked to make a gate and a fence for a customer. The product ended up exceeding expectations, being much stronger and long-lasting than expected. He realized this was the key to a future business: manufacturing fences. The company now has facilities in Sweden, Poland and France, and delivers solutions to many other countries in Europe and other continents.
"Our products are used throughout society, from industry, airports and other highly secure sites, such as prisons, to villas and sports facilities. We supply fences to the football pitches in the local community as well as the plush villas in residential areas. Railway tracks are also protected by safety fences, and secure construction sites protected from burglary with automatic gates, fences, and entrance systems."
At Demex, the focus is very much on providing their customers with peace of mind. Fencing products are constructed primarily to protect the customer's property or those that they care about.
"We have been developing the company dynamically for several years in our core business, fencing, and we continue to do so. We're not afraid of the challenges we tackle on a daily basis in our business. Implementation of G5 was a really big step for Demex. The whole team worked very hard to make this happen, so we're delighted to get it over the line," she adds.
She says they actually didn't expect the upgrade process to go as smoothly as it did.
"We were happy the process was so quick. After the first few hours we'd already noticed that procedures and processes were faster in G5."
The team at Demex had support from Monitor's consultant throughout the process, including training, installation, data verification, and settings.
"Each person in our team had their own responsibility for each area, and we had a very good balance and plan to do things effectively. The entire office team was responsible and involved in every part of the upgrade," she says.
She believes there are things they could have done better, or differently, but that the most important thing is to move forward.
"We have changed a lot in our processes over the last few years to develop ourselves as well as our processes. From this perspective, we know that fast-moving business is needed. Maybe we should have spent more time using Monitor Academy, or spread the upgrade over a longer period of time."
To continue our evolution we need a flexible system that meets very high standards.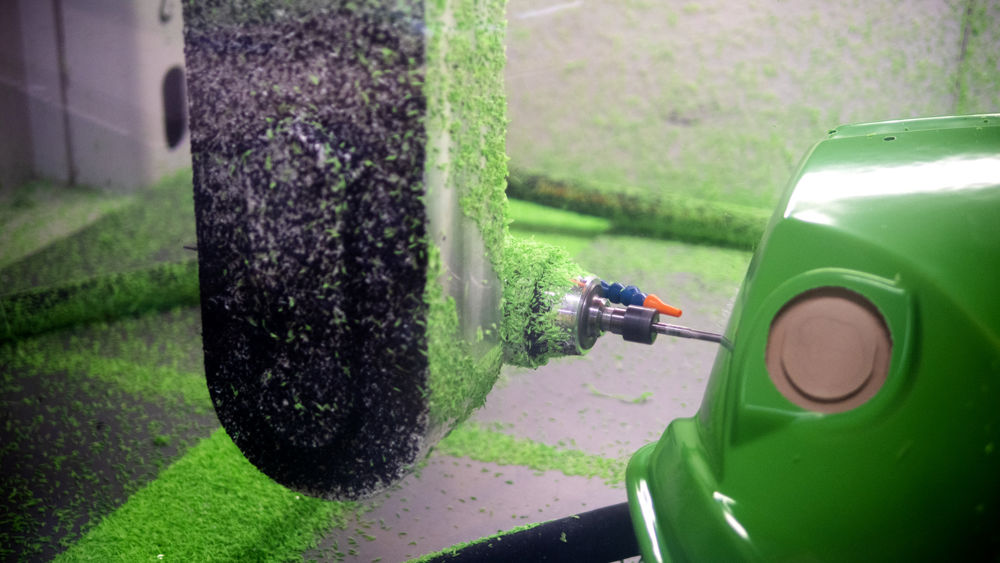 The list of improvements in G5 is very long, and there are a lot of positives that Markiewicz takes away from the upgrade. Like the ease and user-friendliness of the system.
"Lists in the system are easier to read. Writing, correcting and reading is more user-friendly. In addition, things can be further modified according to our needs. The options for switching between procedures are highly developed. We have a very efficient accounting module, detailed posting of bank statements, new interactive bookkeeping reports, Polish journal, and much more."
She also mentions the ability to save and record VAT reports, export of Intrastat and VAT, EU and ISO bank payments, the chat functionality, the ability to edit the journal before approval, and to preview the posting of previous invoices during registration of the purchase invoice.
In short, there are a lot of positive differences, and after completing the upgrade, Demex can recommend other companies to follow suit.
"This is a new product where we can see positive differences. Monitor is fully focused on developing the G5 functionality, and we see that in the daily use of the program. The Support department works more quickly, with far fewer cases. This product has more automatic options which weren't included in G4."
Demex offers comprehensive area protection solutions and security products. They generate profitability for their customers through a wide product range, high delivery reliability and personal service.
"To continue our evolution we need a flexible system that meets very high standards. Monitor G5 meets our needs in the supply chain process better than the previous version. The Monitor ERP system is designed for manufacturing companies and is suitable for our processes," she adds.
Demex opened the doors to G5. Want to do the same?