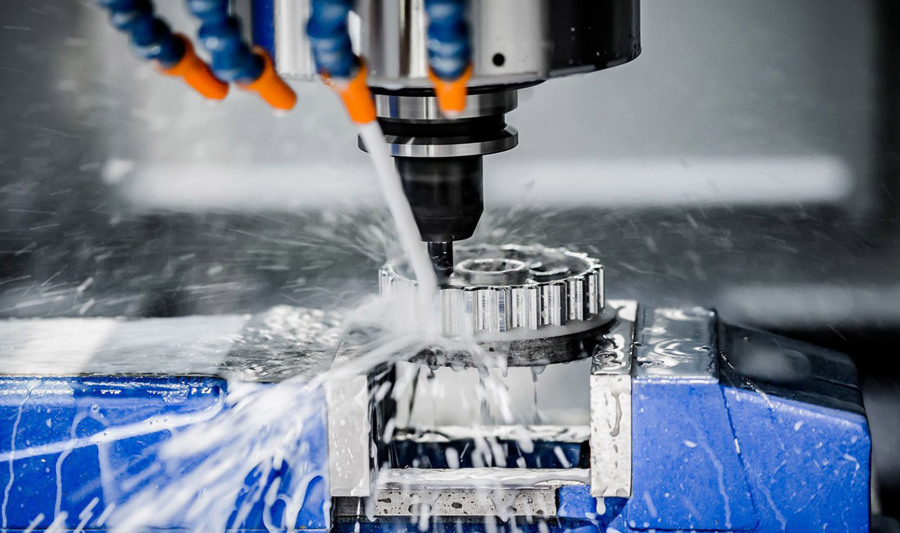 Monitor G5 – the next step in Piwek's digital journey
Poland based Piwek Centrum Obróbki Numerycznej recently upgraded to Monitor G5 – an important step in the company's journey towards a digital workflow and the integration of its machines and ERP system.
Piwek Centrum Obróbki Numerycznej Sp.z o.o. Sp.k. provides services in the field of processing, grinding, assembly and measurement, among others. It supplies parts for customers in the railway, mining, paper, automotive, food, hydraulic, gas, and agriculture sectors.
Piwek is a family company which has been operating on the Polish market for over 20 years.
"We provide services in mechanical processing of metal products. Our customers are located both in Poland and internationally. We cooperate with companies from Germany, Switzerland, Sweden, Denmark, Austria, Belgium, Finland, and the USA, among others. We focus on maintaining high quality, but above all, we focus on the safety and development of our employees, who are our greatest asset," says Mateusz Piwek, vice president of the company.
They had been running Monitor G4 since 2016. Upgrading to G5 was a natural step towards a modern, digitalized workflow, and the effective integration of machines and the ERP system.
"We wanted to get access to the new functionality that wasn't available in G4. Like being able to create your own forms and documents, and more effective production planning," he added.
With Monitor G5 we have far better management of our machine utilization, which in turn means we can deliver to our customers much more quickly.
They divided the upgrade into different stages for different departments within the company, so that if they ran into any problems, it wouldn't paralyze the entire company. After completing the upgrade of the individual departments, they could start implementing new functions that they hadn't used before.
"Thanks to this approach, our individual departments were seamlessly upgraded to the new version. The people in each department could check out the differences and compare with the previous version. This was very helpful because, as it turned out, there were changes not only in the interface, but also in the functionality, which required more exploration and consultation with the Monitor ERP team."
Read also: Koenigsegg found the key to a successful G5 upgrade
Mateusz Piwek underlines the importance of taking your time to test the new system, to ensure the upgrade goes as smoothly as possible.
"In retrospect, I would personally have extended the testing period. During this stage, individual users should write down all their questions and any difficulties they encounter. I also believe it's important to have a Monitor consultant physically present during the upgrade."
Overall, he was really pleased with the new system, thanks to several new functions.
"Monitor lets you keep track of order fulfillment in real time, and you can easily and quickly generate the reports you need. Registering an order is also very intuitive. If there's anything you're unsure about you can simply watch the training films on the Monitor Academy platform. And if you run into a problem it's easy to contact a consultant or register a case with our support team."
Read also: Monitor Academy – a new way to learn G5
Delivering high quality products is a key factor for Piwek. It maintains a level of 99.9% compliance to customer demands and delivers on time 96% of the time.
"Monitor has streamlined our quotation process, which has resulted in faster responses to inquiries. And we've been able to eliminate a lot of databases that we used to have in Excel," Piwek adds.
"Thanks to Monitor, we've improved our production planning. With Monitor G5 we have far better management of our machine utilization, which in turn means we can deliver to our customers much more quickly."