Koenigsegg found the key to a successful G5 upgrade
With new car models and new factories in the pipeline, Koenigsegg needed a new ERP system. An upgrade takes time. But Koenigsegg swiftly moved through the gears.
Koenigsegg Automotive manufactures hypercars – with the help of Monitor's ERP system. When the company entered a major phase of expansion, with new models and new factories, it also chose to upgrade its ERP system. This is the story of the upgrade – and why it was such a success.
"At present, we have almost 500 employees and are building new factories. There are large numbers of new processes in the expansion that require an ERP system that can meet our needs. And that system is Monitor G5," says ERP Manager Manuel Berglund. Manuel works on constant improvements at Koenigsegg alongside ERP expert Erika Vinter. And when it comes to the most important part of the upgrade project, they agree fully.
"The most important thing by far is to carry out a thorough pre-study focusing on the way you use Monitor G5: Routines, procedures, and adaptations.
"And to review all the processes and routines you have in great detail. So you really get to know how you work right now, how you'll work with G5 moving forward, and gather all the information you need," Vinter adds.
"So you can really go into detail with staff in the different departments to make sure everything is in place ahead of the upgrade, and that we haven't missed anything. As the customer, we're fully responsible for ensuring things are done right. So when it's time to go live, everything is in place," he adds.
They both stress the importance of having management on board. So they understand how much time it will take. Vinter explains that it takes more time than you think to test, evaluate, and then go back, "to re-run the whole loop and test it again". And she underlines the importance of management understanding the process, and managers giving employees the time they need.
"Monitor Academy was a big help throughout the project. We created different course packages for different departments to sit and work with, and they also carried out tests in our testing system. This meant they could run their routines and processes in practice. This was a big help when we moved over to a live environment in G5. They were able to get going right away the next morning," explains Vinter.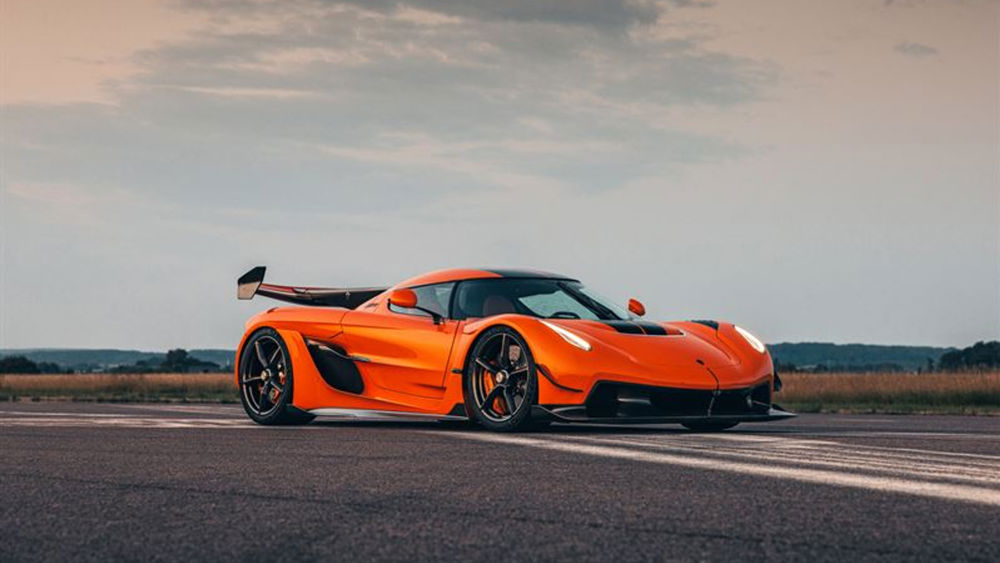 Koenigsegg Jesko is named after Christian von Koenigsegg's father. With E85 in the tank, the engine generates 1,625 horsepower.
We've changed our order management, case management, and how we work in projects. This has really improved our working methods.
Koenigsegg also asked its users to take the basic course on G5, in Monitor Academy, as well as any specialist areas. Planning managers were also asked to do the Manufacturing module course, and purchasers the Purchase module, and so on. And if they didn't meet this requirement, they wouldn't get their G5 license. This was a way of raising the basic level among users.
The future with G5 is to continue working with the new platform and make the major changes now, following the upgrade project.
"During the project we made a lot of small changes and improvements, but to ensure it wouldn't get too big we chose to plan a lot at a later stage. This is a continuous improvement we make. Here are some of the really positive changes we've made: We've changed our order management, case management, and how we work in projects. This has really improved our working methods," adds Berglund.
Koenigsegg worked with Monitor consultants throughout the G5 upgrade. There were ongoing meetings and plenty of discussion of ideas in order to see if they could solve the different workflows the company uses.
"Our cooperation with Monitor has been great. Some processes may not have had full system support, but with Monitor's help we were able to find a solution in time for the upgrade. We've had a lot of help from their team in this area," adds Vinter.
All in all, Berglund says they we're really pleased with the upgrade project, because it went so smoothly. However, there was a lot of hard work involved. And above all, focus on the right areas.
"Here at Koenigsegg we're really pleased with the upgrade project. The key was taking the time to do things thoroughly, right from the start. The most important step is to go through every process. To review how you work with Monitor in every department, look at G4, and translate it to G5. But we also took care to to ask: What can we do better? And when you come up with an overall solution, for every department, document it, and educate. This is really important. This was the key behind the success of our project," Berglund adds.