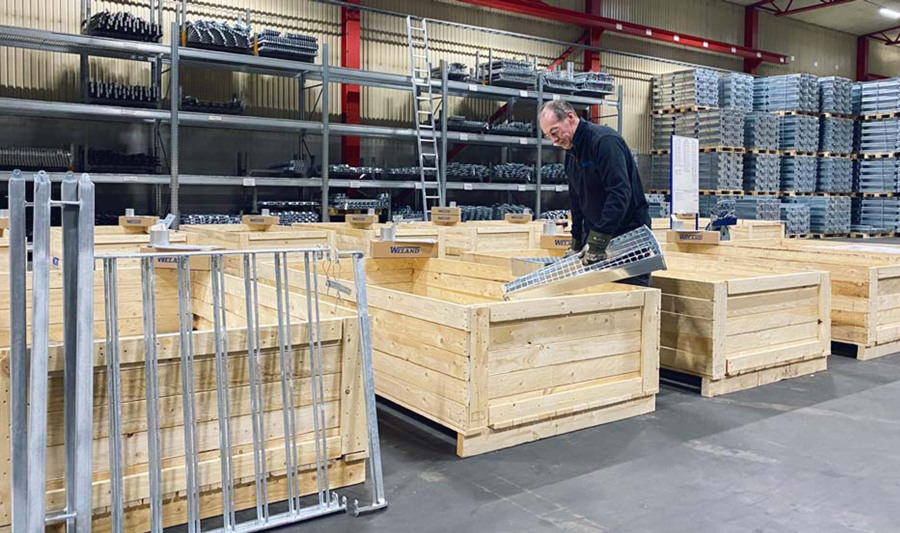 Monitor and Weland – long-term collaboration with big benefits
Monitor and Weland share a long history, having worked together over the years to develop several customized functions in Monitor ERP which are now included as standard.
Family-owned, the Weland Group includes around 60 companies in total, most of which are located in southern Sweden. One of them is Weland AB, which has its head office in Smålandsstenar. It manufactures different types of staircases, railings, wheelchair ramps, steel walkways and, not least, its well-known pressure-welded gratings. Around 25 of Weland's companies have their own production facilities, which use Monitor to manage their day-to-day activities.
A single ERP system
Every company in the Weland Group uses Monitor. Håkan Andersson and Fredrik Palm are the Monitor experts at Weland, although they work with and assist everyone in the Group with questions relating to the system.
"The main benefit of running the same system across the Group is to ensure we all do things the same way; when registering an order, for example. This ensures orders between the companies in the Group are handled really smoothly," explains Håkan Andersson.
For the finance departments at the Weland companies there are clear benefits associated with using the same chart of accounts and accounting methods, for example. 
"Even if some companies have a deeper structure, they are fundamentally the same. This means we're less vulnerable when a person is absent, for example, as it's easy for someone else to get up to speed with the numbers. And Monitor is a fantastic system, which can provide us with so much information. It's really easy to generate totals and charts. 
Weland AB works a lot with Activities. All the information relating to an order is gathered in one place in the system, which makes things easier when you need to reallocate tasks between different people.
"We use activities all the time with planning in mind. They follow each step of the process flow, from sales to manufacturing. We can easily see the customers that have not approved an order, for instance, and follow-up in order to meet manufacturing dates," says Andersson.
Monitor is very attentive to our needs as a customer, and develops the system in line with many of the good ideas and requests we've put forward."
Collaboration with Monitor
Weland AB has handled a lot of the more straightforward support questions itself over the years. According to Håkan Andersson, Monitor's support team has become really strong. 
"We've always had a good dialog with the support, sales, and development teams. Many of the ideas suggested over the years are now part of G5, with Pool planning one example.
An example of a function that started out as a special adaptation, but is now a standard option available to all Monitor customers, is the Warehouse Management System.
"A standard system can't provide everything of course, but when we come up with gems like these we want them to be a standard function. Monitor is very attentive to our needs as a customer, and develops the system in line with many of the good ideas and requests we've put forward." Having such a positive, open dialog with the supplier that develops the ERP system we use is a real strength, compared to having to engage an external consultant that builds everything based on different requirements."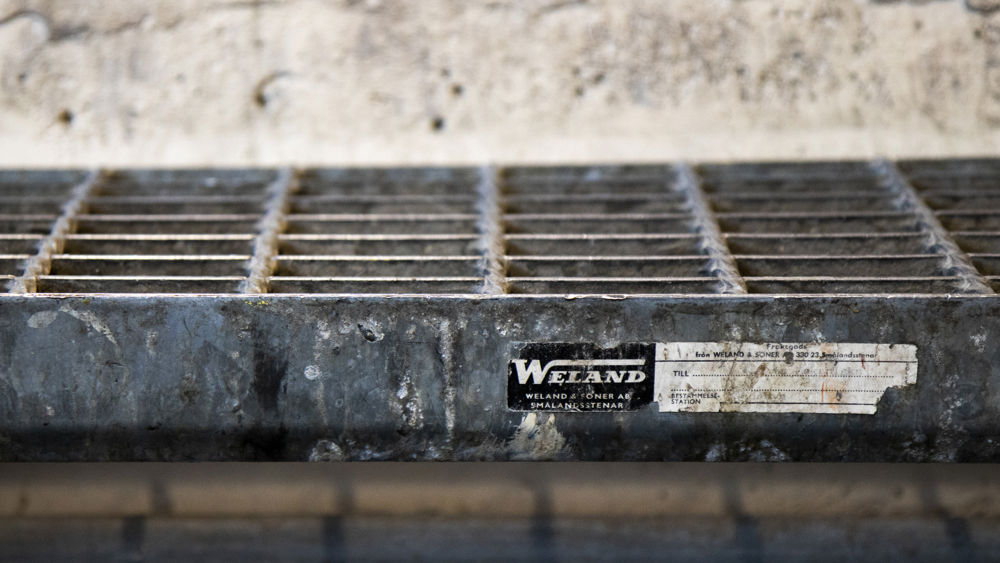 Trust the system
The businesses in the Weland Group are managed largely on the basis of the information Monitor provides to its users. And for this approach to work, everyone has to use the system fully. Everything must be reported and recorded in Monitor. According to Håkan Andersson, there is much to be gained by taking a holistic view.
"Design engineers record work when they begin to draw. This tells our sales staff the job is under way, so they can then inform their customers. When you take the whole chain into account, it's clear that you benefit from trusting the system.
All of Weland's foremen work actively with priority planning in Monitor, in which they update capacity continually – this is essential for the Check delivery times (CDT) function to work. 
"If someone is absent or a machine breaks down, capacity falls. So we simply enter the data in Monitor to ensure CDT is updated. CDT is also a function which has really been improved in G5, and is now far, far quicker," adds Andersson.
When you create a new manufacturing order in Monitor, CDT provides the exact date on which delivery can be made. 
"If all the material is in stock I can create an order, and 10 minutes later everything is picked and ready to be assembled."
CDT is based on operations, lead times, what is in stock, loading, and safety time, etc. It takes every parameter into account. 
Product configurator
Håkan Andersson strongly endorses the product configurator as it enables a product to be delivered in one day, rather than three weeks.
The wheelchair ramps manufactured by Weland are a case in point. Instead of the customer ordering customized dimensions to the millimeter, certain standard measurements are offered. This means these parameters can be fed into the configurator as configurations for various lengths, widths, gradients, and so on. Sales staff can then easily "build" a finished product, obtain a price and delivery time, and give the customer a quote. As soon as the customer approves the quote they can move forward in the system straight away with a manufacturing order and attached instructions for assembly. 
"You can see the whole chain at once, rather than having to go via the design department, who have to provide a drawing before a quote is even sent," Andersson adds.
When you take the whole chain into account, it's clear that you benefit from trusting the system.
Monitor G5
Håkan Andersson believes G5 has great potential compared with the previous generation of Monitor.
"The bar has been raised. There are more functions, and we can eliminate certain ways of working which are currently outside the system, and a number of adaptations which are unique to Weland. It's also easier for more companies in the Group to begin working in Monitor out and out. There's more flexibility in G5, which means it can be used more extensively," he says.
He also points out that upgrading isn't about the benefits of individual functions, but the whole package.
"It's also great to see that many of the functions Weland and Monitor have developed over the years have now become standard functionality in Monitor G5."