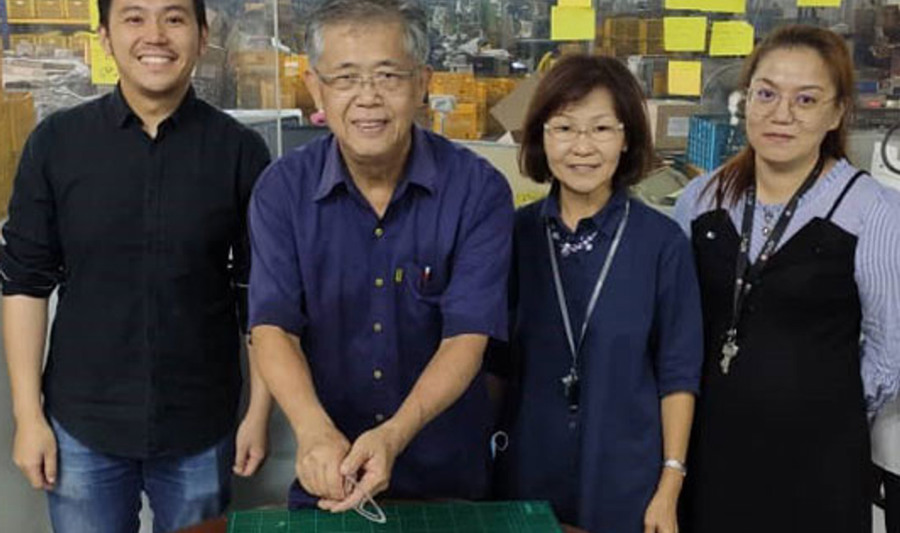 Asahi sets in motion real-time operational visibility
Established in 1997, Asahi Suspension Parts Corporation Sdn. Bhd. has gained a global reputation in the aftermarket industry. As the name suggests, they take great pride in manufacturing a wide range of products such as steering, suspension parts, and various sizes of radiator caps. Asahi supplies its products to not only Malaysian automotive aftermarket industry, but also exports them to South America, Europe, Middle East, Asia Pacific, and Southeast Asia.
Committed to delivering top-notch quality products to its customers, Asahi invests in its own Research and Development facility to improve product design based on customer feedback and trial testing. However, the operational activities had remained largely paper-based, without a proper system in place to integrate data between disparate departments across the company.
Like many of our customers, Asahi is no stranger to some of the challenges faced before implementing an ERP system – data input and resources allocation. They spent valuable time and effort pulling together fragmented data from different spreadsheets, accounting sources, parts information, and sales orders to plan production, manage inventory, and resources.
At the production floor, all the parts are being manufactured with computer numerical controlled (CNC) machines to ensure precision. Asahi is well-equipped with a robotics facility of various welding operations. As they adopt strict quality control in the factory, quality checking steps are essential to be maintained and tracked for each component before product packaging and delivering to the customers. All of these need to be performed in a shorter period of time. Nevertheless, Asahi had limited control over its rigorous manufacturing operations on the production floor. Their production efficiencies were hindered by the lack of data transparency and real-time reports that draw valuable insights for leaner manufacturing and to make better use of personnel at the production floor.
Building on a strategy of excellent customer experience approach that helped the company stand out from both overseas and local competitors, Asahi realized that investing in a fully integrated ERP system would save them significant amounts of time, provide them with the tools to operate at optimum efficiency, and transform them into a business with operational visibility, minimize waste and increase overall profitability.
With Monitor, Asahi is ready to apply modern solution that can help them achieve new heights. They saw a clear benefit in Monitor ERP because the system streamlines a plethora of business processes across departments to achieve the efficiencies it urgently required, collects data, eliminates paperwork and manual inputs that obscure the vertical view of daily operations, allowing them to gain more control over their business, especially during trying times.
In addition, Monitor ERP eliminates data duplication and provide data integrity to key decision-makers. Supply chain management processes are automated and connected with financial and accounting activities, providing Asahi with accurate, detailed financial data quickly, making it easier for them to evaluate and track the cost of activities efficiently, such as manufacturing cost, raw material cost, WIP (work-in-progress). The system turns most of the financial process execution like account payable, receivables, banking transactions more effortlessly.
Monitor is designed to be user-friendly to inexperienced users as well as the sophisticated ones. One of the challenges to overcome when adopting a new ERP solution is the learning curve. Asahi made an impressive stride with Monitor team, led by Stephanie Chee. The management displayed enthusiasm for the implementation project, they took time with Monitor to provide adequate training for their employees, both on-site and via our e-learning platform – Monitor Academy, prior to their go-live. With ongoing training and support, Asahi familiarize themselves with Monitor so that they can apply new knowledge to their current manufacturing operations and workflows.
There are many variables associated with making an ERP project a success and one of the most critical factors relies heavily on an effective ERP project team, especially from the customer's side. Darren Wong, Asahi ERP Project Manager and Engineering Department Head, was devoted in his role throughout the implementation. Ultimately, they successfully hold their ends up with a satisfactory implementation and gone live on July 6, 2020.
In an ever-changing manufacturing environment, having a trusted partner and the right tools that provide more information and vision on your business are of paramount importance to be at the top of the game.
Contact us to find out how you can gain control over your business with Monitor.