Measure your products' climate footprint with Monitor ERP
Sustainability by Monitor
In 2026, all small and mid-sized enterprises in the EU will be required to file sustainability reports under the new ESRS (European Sustainability Reporting Standards) standard. Our new Sustainability by Monitor functionality helps you to measure your carbon footprint, evaluate the data and adopt strategic measures to cut emissions and consumption of resources.
Why use Sustainability by Monitor?

✔ Calculate carbon footprint
✔ Adopt strategic measures
✔ Compatible with the ESRS
✔ Included in Monitor ERP as standard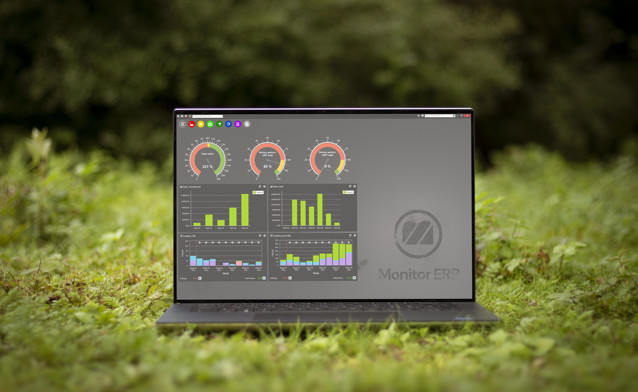 Are you prepared for the CSRD directive?
Create sustainability calculations with Monitor ERP
Monitor ERP's new functionality released this autumn enables you to perform sustainability calculations and measure the climate impact of your manufacturing activities, making it easier to comply with the EU's CSRD directive, ESRS standard, and upcoming standards or industry regulations. The function makes it possible to simply and carefully measure the impact of your operations, and thereby work towards more sustainable and responsible production.
Meet the sustainability requirements with Monitor ERP
The new EU directive, CSRD (Corporate Sustainability Reporting Directive), means that even small and medium-sized companies will have to prepare sustainability reports according to the new reporting standard, ESRS (European Sustainability Reporting standards), as of 2026.
To make it easier for you to comply with the new directives, we have developed Sustainability by Monitor. By adding to the data which is already included in the ERP system with information on energy consumption and carbon dioxide equivalents (CO2e), Monitor ERP can calculate your climate impact at component level and help you to plan your emissions at company level (according to Scope 1 and 2). This means you can easily monitor and report your environmental impact and make active sustainable decisions for your business. 
Read more about the EU directive (external link)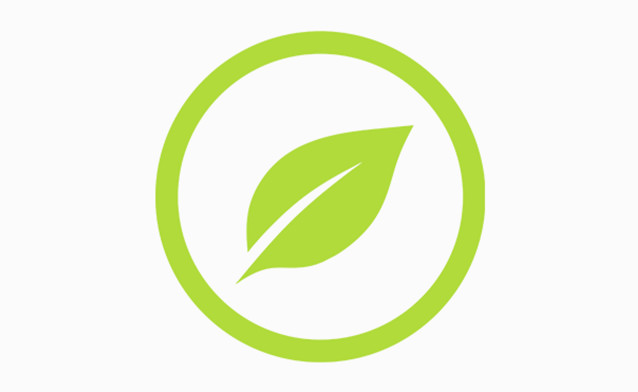 Nitator works greener with Sustainability by Monitor
A prominent player in the automotive industry and a total supplier of sheet metal components, Nitator is one of the test pilots currently exploring Monitor ERP System's new functionality, Sustainability by Monitor. Sustainability by Monitor is an environmental tool which helps companies to accurately measure their environmental impact and implement sustainability measures.

"We believe this is the right tool for us to meet our customers' high demands on providing our carbon dioxide equivalents (CO2e) impact by part number in the future," said Calle Hjersman, Strategic Purchasing Manager at Nitator.
Read more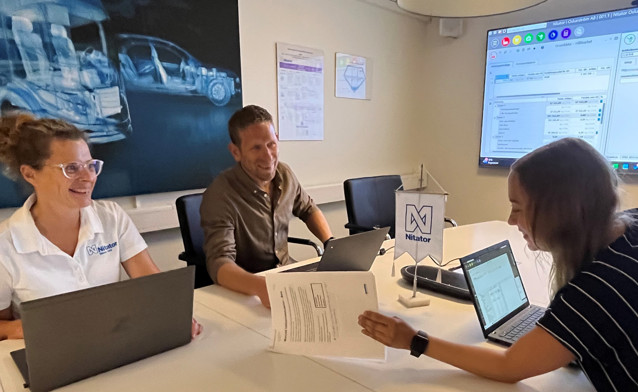 Monitor ERP wins award for sustainability in Germany
The sustainable factory
On April 19, the Factory Innovation Awards were presented at the Hannover Messe. Monitor ERP took first prize in "The Sustainable factory" category. The winner was chosen by an independent jury of experts. The decisive factors in the award category were Monitor's prominent functions in the field of sustainability reporting and carbon dioxide emission calculation.
Read more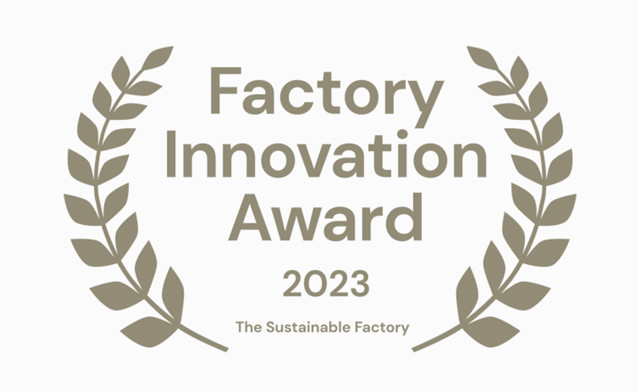 National a satisfied test pilot for our new environmental functionality, Sustainability by Monitor
At a time when sustainability is becoming increasingly important, it's crucial that companies and organizations actively strive to reduce their environmental impact. National, a company specializing in manufacturing high-quality rubber, plastic, and fiber products, has taken this seriously and is now one of the test pilots for the new environmental functionality in Monitor ERP – Sustainability by Monitor – which will be launched shortly. Sustainability by Monitor helps companies to measure their environmental impact, evaluate the results and take strategic measures to reduce emissions and consumption of resources.
Read more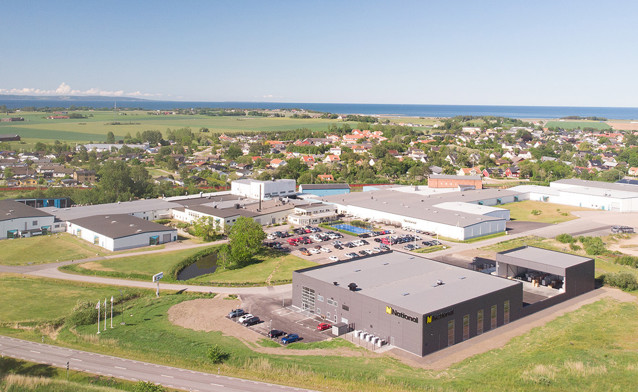 Meet one of the developers behind Sustainability by Monitor
At Monitor ERP System, we take sustainability seriously and have taken significant steps to meet the demands of sustainability and environmental awareness. With Sustainability by Monitor, we are taking a big step forward. By using Sustainability by Monitor, our customers will be able to measure their environmental impact, evaluate it and take strategic measures to reduce emissions and consumption of resources. After a year of work, it is now an integral part of our ERP system, with Fredrik Tåneland as one of the developers involved.
Read more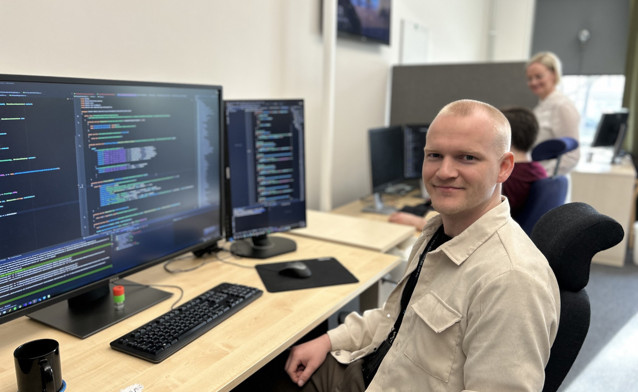 Frequently asked questions on Sustainability by Monitor
When will Sustainability by Monitor be launched?

We will launch the Sustainability by Monitor concept in connection with our user seminar on August 31.
How much does Sustainability by Monitor cost?

Sustainability by Monitor will be included in our standard system and is completely free of charge for our customers. For those who want help getting started, our consultants offer training tailored to your needs.
Is Sustainability by Monitor compatible with the EU's new ESRS standards?

Yes, in Monitor ERP you can measure the environmental parameters recommended according to ESRS.