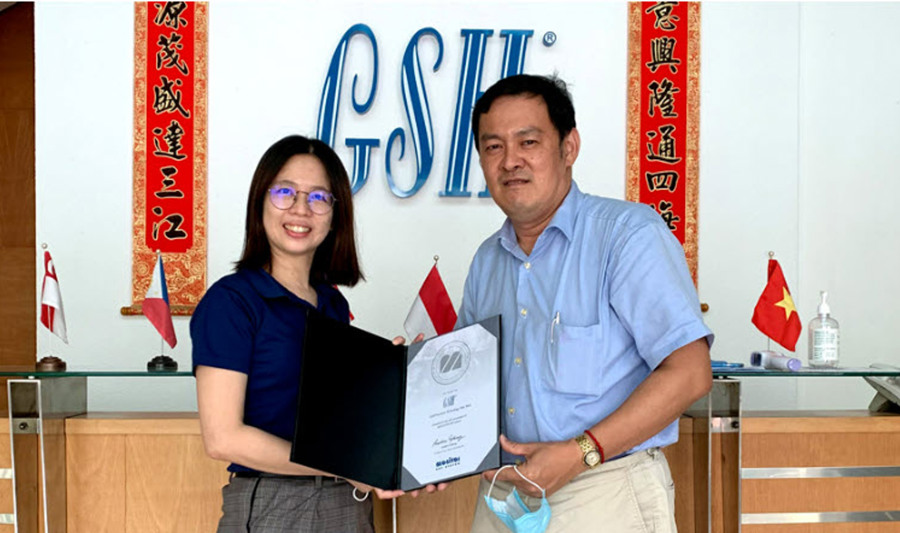 Leveling up for the future with GSH Precision Technology
Local precision tool fabrication and CNC machining veteran GSH Precision Technology Sdn. Bhd. was established in 2001. Having a history of consistently upgrading their skills and capabilities throughout the years, it was a matter of time before they upgraded from Monitor G4 to G5. Winner of the Golden Bull Award in 2007, we look forward to many more prestigious achievements together with GSH in the years to come.
GSH had been using Monitor G4 since 2018 and due to growing demands of the business, they decided to upgrade to G5 recently to take advantage of the performance improvement and new functionalities. Besides that, as an LMW (Licensed Manufacturing Warehouse) company, there's a greater advantage for GSH to use G5 as it supports LMW processes and reporting compliance.
We talked to Lim Chee Yong, Assistant Production Manager of GSH to pick his brains about their decision-making process when choosing an ERP system, their struggles and challenges during the upgrade process as well as their expectations after the upgrade. Below are his answers to some of our questions:
What were your requirements during the initial stages of choosing a new ERP system?We basically had two major requirements when we were looking for an ERP system two years ago. We wanted to link all our internal processes receiving of purchase orders up to billing and to collect real-time data to better monitor business operations as well as for future references.
What made you choose to go with Monitor?
We chose to go with Monitor at the time because based on our knowledge, it was a comprehensive ERP system compared to the existing system we had.
What factors made you decide to upgrade from G4 to G5?
The main factor that made us decide to upgrade from G4 to G5 was the flexibility and many customizable options for report generation available in G5.
What were the struggles and challenges you faced during initial implementation and the current upgrade to G5?
The major struggle we always face, no matter if it was during the initial implementation stage or the current G5 upgrade was to bring all departments on board so that everyone was on the same page. It is never easy to get people to accept new ways of doing things, and education plays a very important part to familiarize our personnel with Monitor.
What routine is now easier with Monitor in place? How does it improve shop floor operations?
Traceability of parts is so much easier now with Monitor in place. In terms of improvement of shop floor operations, I would say that Monitor has given us the ability to collect data of real-time processes easily. This makes it possible for us to monitor, manage and improve overall shop floor operations on the fly.
What kind of improvements do you expect to see after the upgrade?
We expect it to be easier to collect and control data from the moment we receive purchase orders up until the billing process.
How is your experience working with Monitor so far? Are you satisfied with the overall outcome?
Working with Monitor has been a pleasant experience so far and yes, we are satisfied with the outcome.
Our business consultant and project manager for the GSH implementation, Lim Hooi Joo, mentioned that after the one-and-a-half-month upgrade project, the users at GSH are now able to use the system to do their daily operations.
She continued to say that even though GSH will see better internal flow control and stock movement control there are still changes to be made if they are to fully utilize the full functionality and power of MONITOR G5. However, it has been a major step up for GSH, considering that initially there was no standard operation flow.
The situation has changed significantly now, after constant communication with the various PIC (person-in-charge) and guiding them in making the necessary changes, the project turned out to be a major success for both GSH and Monitor.
We have been growing with our customers for the past four decades and we will continue to do so with new and past customers alike. It is the Monitor way to be long term in the things we do and also an advantage for customers who have made us their technology partner.
Once again, congratulations to GSH on a successful G5 upgrade! We look forward to your continued growth in the future.
Interested to level-up your manufacturing game? Get in touch with us via the button below to get started.