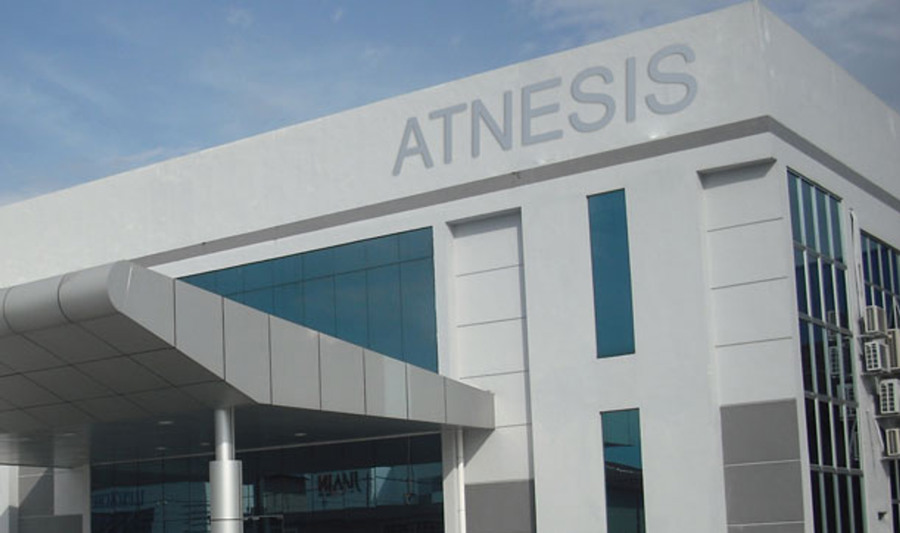 A symbiotic relationship for manufacturing excellence
ATNESIS Sdn. Bhd. (formerly known as UWC Electric), a highly experienced locking system manufacturer has been building a symbiotic relationship with Monitor since 2018.
The international manufacturer of a broad spectrum of magnetic locks had sought out an ERP system three years ago to replace their existing system. The new system had to be able to cover all key areas of their business, from operational tasks such as generating sales quotations, capacity planning, supply chain and warehouse management, production planning etc. to administrative tasks such as purchasing, invoicing, financial reporting, and data analytics using business intelligence.
Monitor G4 fit that bill and three years down the road, it was a natural path for ATNESIS to upgrade to the latest version of the system – Monitor G5. Being an avid user that utilizes almost 80% of Monitor's vast functionalities, ATNESIS can expect greatly improved performance and a more user-friendly UI after the upgrade.
"The customer will see a great performance improvement when running Material Requirements Planning (MRP) which is 20 times faster compared to G4. This gives us the possibility to run MRP every 20 minutes in the background without affecting performance for the users. Other than that, G5 is more capable of handling local tax requirements thanks to the Malaysia Country Package that was improved." Alice, Project Manager for the ATNESIS G5 upgrade project explains.
She also pointed out that ATNESIS is the first customer to utilize the EIM (Electronic Invoice Management) function that makes supplier invoice management much simpler. Managing multiple supplier invoices and accounts payable can all be done from within the system electronically. Gone are the days of emails or printed documents disappearing when you need them the most.
One unique aspect of this upgrade project is that it is the first ever G4 to G5 Machine Integration upgrade in the world. "Machine Integration is very powerful and we are able to monitor our machine outputs and machine downtime precisely in real-time. Machine OEE can be viewed real time, and this allows managers and supervisors to act and attend to problems immediately. In addition to that, we can also monitor live 'Planned Cycle Time' versus 'Actual Reported Time'. This helps us to further improve our BOM accuracy." Cynthia explained the benefits of using Machine Integration to optimize their production flow and helped them reach new levels of efficiency.
We chose Monitor because of the simplicity and user-friendliness of the system, together with the fact that Monitor constantly evolves with new functionality and gives us a quick and broad overview of our business.
It was quite a challenging project to pull off as it was carried out concurrently for not just ATNESIS itself, but two of their sister companies as well. The project took approximately one month to complete. When asked, our consultants relate the success of the project to good time management and having well-planned schedules for key tasks. However, full cooperation from the customer has always proven to be a major factor in the success or failure of such implementation projects; which we were fortunate to receive from ATNESIS. Training sessions were also run simultaneously for all the three companies to save time and keep to the project timeline.
While the Monitor team faced their own set of challenges, the ATNESIS team faced challenges of their own as well during the upgrade project. Being accustomed to G4, the ATNESIS staff needed some time to adjust to the new user interface (UI) in G5 and get familiar with some new ways of doing things. In between the challenges of migrating Machine Integration data and adjusting to some UI changes, Cynthia Khaw, Engineering Manager for ATNESIS and also Project Manager for the upgrade project mentioned that overall the upgrade project had gone smoothly with minimal hiccups.
Monitor has proven to be a reliable technology partner for ATNESIS over the past three years. Our team of support staff and consultants have been working closely with them to support and assist not only during projects but also in answering general questions faced during their daily routine work. Being able to also host online trainings during the COVID-19 pandemic proved effective and our customer found that it had greatly benefited their organization.
We attribute the success of every implementation project to the relationships we build with our customers. Monitor and ATNESIS has clearly formed such a symbiotic relationship.
Our heartfelt congratulations to ATNESIS Sdn. Bhd. on successfully upgrading to Monitor G5, we stand at the ready to continue to provide world-class service and support the organization in the years to come.