Readycare's key ingredient for automation success - Monitor's MI
At the heart of Malaysia's manufacturing landscape, Readycare Manufacturing Sdn. Bhd. stands as a testament to the transformative power of Monitor ERP and MI (Machine Integration). With a passion for excellence and a commitment to innovation and sustainability, Readycare's Managing Director, Yeoh Eng Foo, embarked on a remarkable journey to revolutionize their production processes.
Specializing in moisture absorbers and dehumidifiers since 2013, Readycare had long recognized the need for an advanced ERP solution that can align with their dynamic industry demands. When the opportunity to implement Monitor ERP arose, they seized it with determination, setting an audacious goal of going live within thirty days after transitioning from their previous software.
"The transition was crucial for us to achieve operational excellence and sustainability," remarked Yeoh Eng Foo.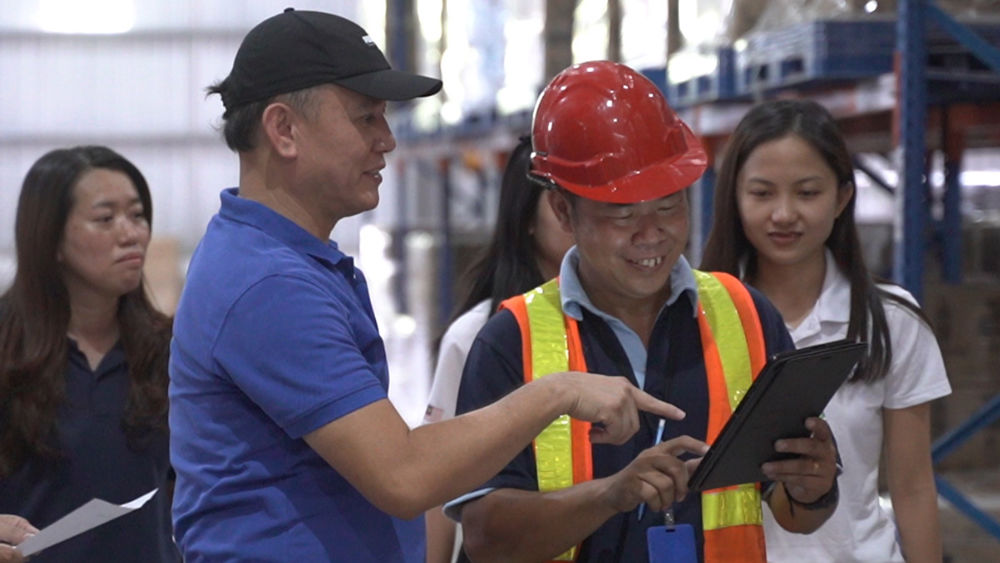 We were impressed by the extensive modules offered by Monitor ERP, perfectly tailored to our industry needs.
However, a critical "ingredient" was still missing, an interface that would complete their journey to full automation. With the advent of Machine Integration (MI) in April 2021, Readycare witnessed the evolution of their production processes beyond their wildest expectations. Without it, they couldn't unlock the true potential of their manufacturing operations.
"We knew the automation process was the key to achieving efficiency, reducing downtime, and optimizing resource utilization," shared Yeoh. "With MI, we could capture machine loss time effortlessly, without having to physically check the production floor."
This newfound efficiency was instrumental in their planning and delivery processes. Gone were the uncertainties of achieving production targets, replaced by real-time insights that allowed them to identify areas for improvement and make strategic decisions to streamline their operations.
Nur Sazareeza, the Production Executive, recalled the days before MI when machine breakdowns disrupted their workflow, often leading to prolonged downtime.
MI changed everything. It empowered us to accurately estimate required time and promptly record stoppage reasons, be it machine issues, materials, or manpower.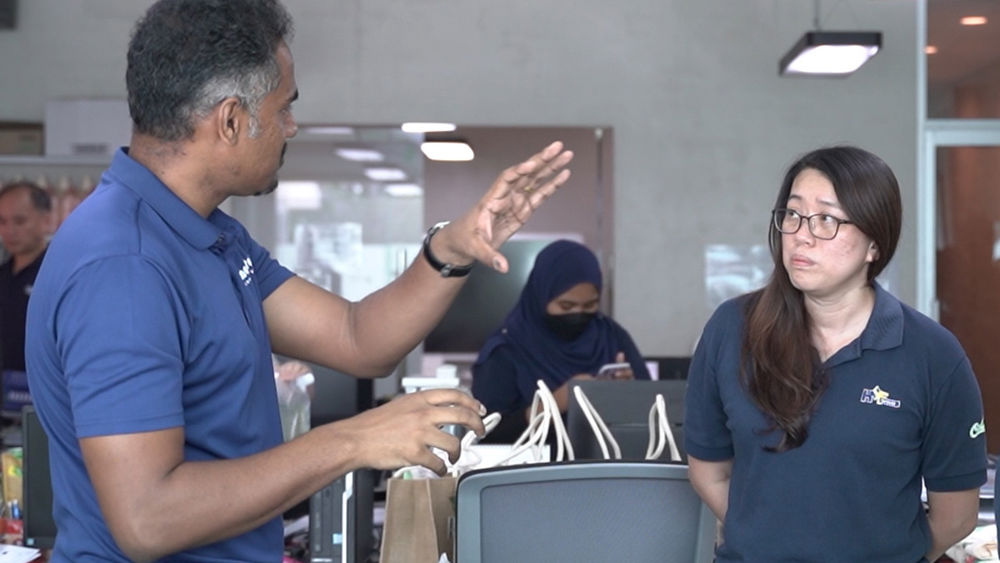 Readycare's journey wasn't without its challenges, but with the guidance and meticulous training from Monitor's consultants, they overcame every obstacle with newfound confidence.
Koo Sook Ping, the Project Manager, commended Monitor's dedicated support. "The training provided by Monitor's consultants gave us the edge we needed to harness the full potential of the ERP system," she affirmed.
"We experienced a seamless transition to the ERP system, leading to enhanced output reporting and precise stock level information in our warehouse," shared Koo. "These capabilities strengthened our decision-making process, which was vital for achieving operational excellence."
In the competitive landscape of ERP systems, Readycare found Monitor ERP to be the perfect match for small and medium-sized enterprises (SMEs). The system's user-friendly interface and customizable modules catered to their specific requirements, distinguishing Monitor as their preferred solution provider.
"We understood that not all ERP systems were designed to cater to SMEs like us," emphasized Yeoh Eng Foo. "Monitor ERP's user-friendly approach and adaptability stood out in the market."
Yeoh Weng Hong, the Warehouse Assistant Manager, shared how the ERP system's convenience made their daily tasks more manageable. Armed with just a tablet, they could easily access stock information without the burden of carrying bulky laptops.
"The pallet ID scanning feature into the ERP system streamlined our stock location process, making it efficient and error-free," said Weng Hong. "With Monitor ERP, we eliminated manual processes, improving our daily planning, and achieving cost reductions."
Beyond achieving operational excellence, Readycare's story is deeply intertwined with their strong commitment to sustainability. The company's sustainability initiative is driven by their vision to integrate nature into people's daily lives, promoting a harmonious connection between modern living and the environment. Their sustainable bio-based brand, Readycare Signature, complements their product offerings with a wide range of eco-friendly products, including dishwashing liquid, laundry detergent, multipurpose floor cleaner, glass cleaner, toilet blue cleaner, veggie wash, and much more.
By harnessing sustainable energy from solar power and using sustainable and renewable plant-based materials in manufacturing, Readycare demonstrates their unwavering dedication to the environment. Their commitment to environmental responsibility is exemplified by their products being the first in Malaysia to receive bio-based certification from the United States Department of Agriculture and vegan-friendly certification from the United Kingdom Vegan Society.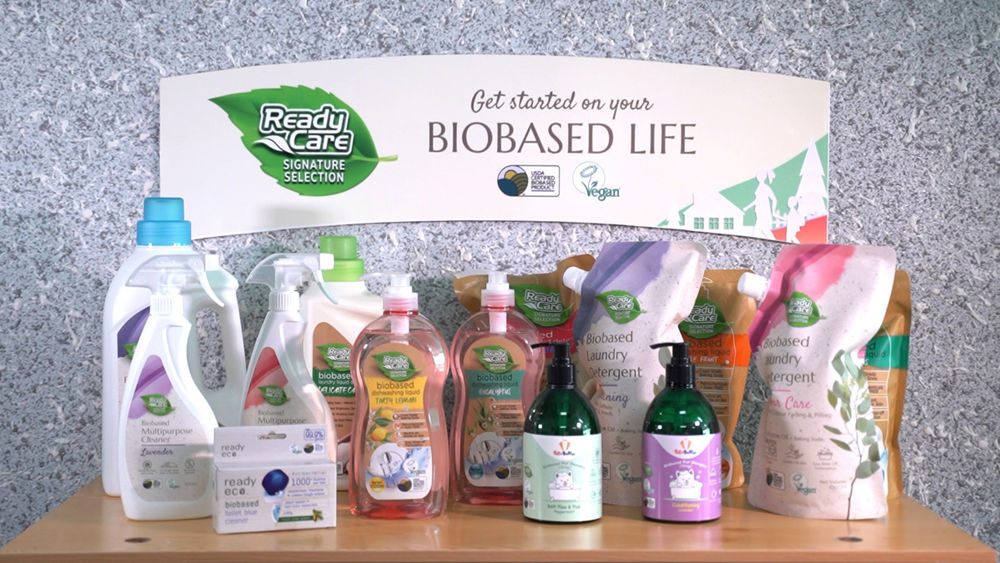 Readycare's sustainable bio-based brand, Readycare Signature, offers a wide range of eco-friendly products.
Readycare's sustainability goals powered by Monitor ERP
In line with their sustainability goals, Readycare is even more motivated to leverage Monitor ERP's "Sustainability by Monitor" functionality, which
Enables them to calculate their climate impact at component and company levels, monitor energy consumption, and track carbon dioxide equivalents (CO2e).
Empowers Readycare to actively make sustainable decisions for their business while complying with new sustainability reporting directives, such as the CSRD, ESRS, and upcoming standards or industry regulations, preparing them for a greener and more responsible production.
"Sustainability by Monitor" further aligns with Readycare's green ambitions, making their journey towards sustainability even more impactful. 
The sustainability functionality was tailor-made for our needs. It became an integral part of our company agenda, reflecting our responsibility towards sustainable business practices.
Recognizing their achievements, Readycare's success earned them accolades in the Ambank BizRACE season 3. Emerging as champions in the IR 4.0 category, they demonstrated the potential of digitalizing production processes and implementing the ERP system effectively.
"We recognize the valuable contribution of Monitor's team to our success," acknowledged Yeoh Eng Foo. "With their support, we seamlessly launched MI, further fueling our drive for continuous improvement."
In conclusion, Readycare Manufacturing's inspiring journey with Monitor ERP & MI showcases the immense potential of embracing technological advancements in today's manufacturing landscape. Empowered by Monitor ERP's user-friendly modules, seamless automation, and sustainable features, Readycare stands tall as a testament to operational excellence and responsible business practices. As they proudly proclaim, "We are Readycare, we use Monitor ERP," their story continues to inspire SMEs to embrace innovation and embark on their path to success.
Read more about Machine integration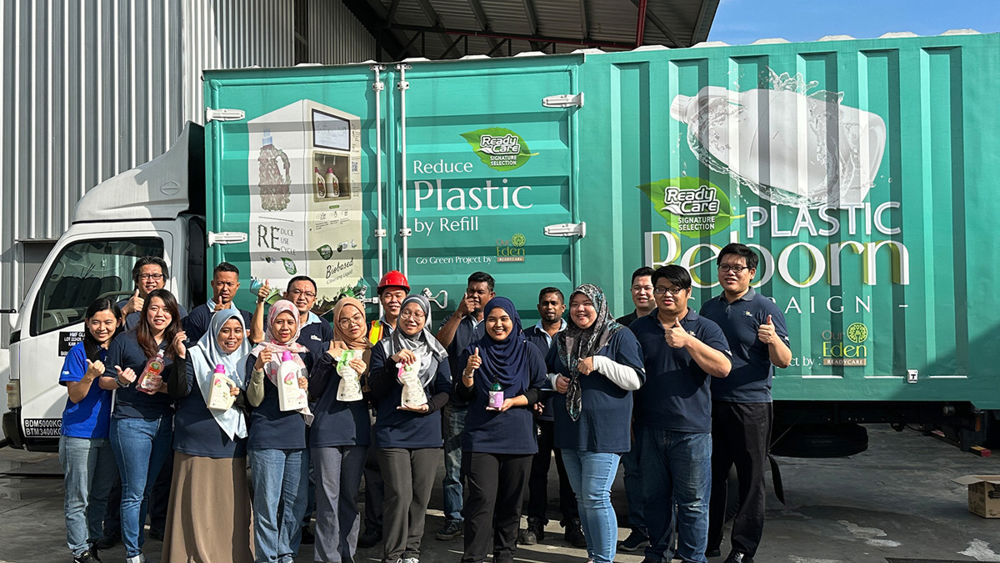 The Readycare team takes pride in what they do.