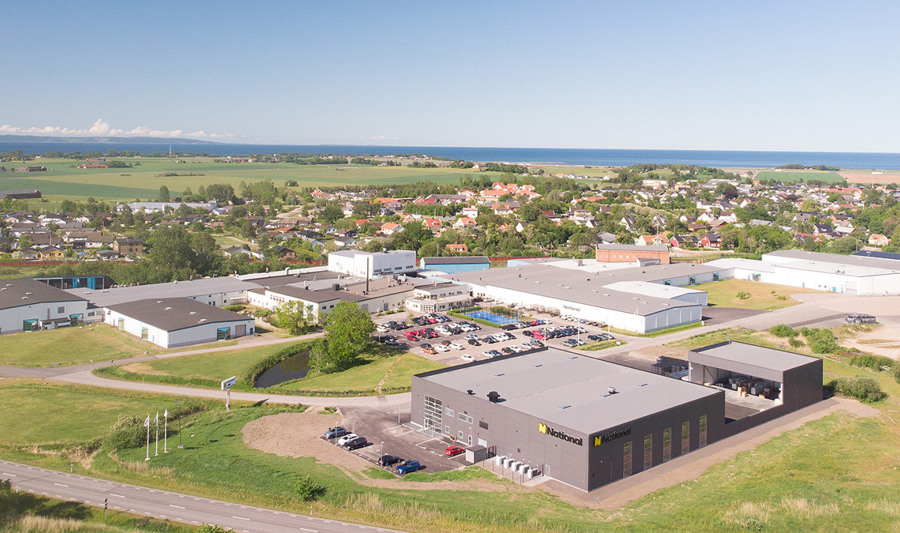 National a satisfied test pilot for our new environmental functionality, Sustainability by Monitor
At a time when sustainability is becoming increasingly important, it's crucial that companies and organizations actively strive to reduce their environmental impact. National, a company specializing in manufacturing high-quality rubber, plastic, and fiber products, has taken this seriously and is now one of the test pilots for the new environmental functionality in Monitor ERP – Sustainability by Monitor – which will be launched shortly. Sustainability by Monitor helps companies to measure their environmental impact, evaluate the results and take strategic measures to reduce emissions and consumption of resources.

"I came across Sustainability by Monitor during your User Seminar in 2022, and was interested right away. During the winter, we took part in a collaborative project together with FKG (the Scandinavian Automotive Supplier Association) and RISE. The project aimed to calculate CO2e emissions at product level. During the project we realized our ERP system was a significant source of basic data used to calculate carbon dioxide equivalents (CO2e). That's when I contacted you to say we were interested in being test pilots for Sustainability by Monitor, a role we eventually took on, and are grateful for. We've learned a lot," explained Zakarias Gagner, Technical Manager at National.

As National's customers push for increased transparency regarding CO2e impact at both product and company level, Sustainability by Monitor appears ideally suited to their needs.

"Sustainability by Monitor will help us to calculate our CO2e footprint, both for the company as a whole and for our products. Yet its greatest value lies in the fact that it helps us identify product groups that have the greatest CO2e impact, which then allows us to identify room for improvement," said Daniel Cervin, Quality and Environmental Manager at National.

A key benefit of Sustainability by Monitor is the way it simplifies CO2e calculations by using the data already available in Monitor.

"We can easily communicate this information to customers through quotes, orders and invoices generated in Monitor. The platform also has integrated features to clearly reference the source of sustainability data. Having comprehensive sustainability information compiled in one place gives us a sense of security," added Daniel.

Working closely with customers in the development of new functions is an important principle for us here at Monitor. Involving companies like National as test pilots enables us to gain valuable feedback and insight from actual users. This means we can create a product which is more customized and useful for our customers.