Monitor – not just an ERP system
Monitor's customers get so much more than an ERP system. We're by your side all the way from training and implementation to business development.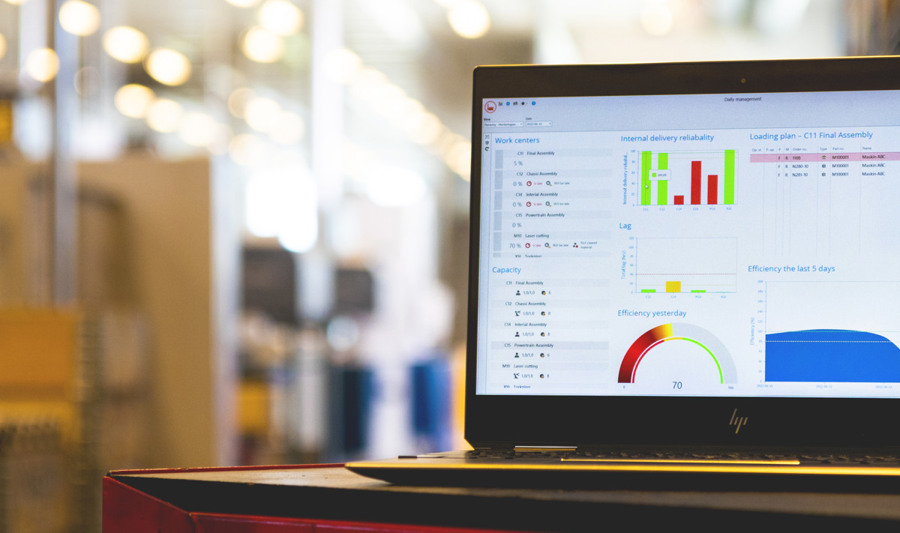 Monitor's consultants
Monitor's consultants work with project management, training and business development. They are experts in their fields, both when it comes to ERP systems and the manufacturing industry.
Our consultants form part of our business concept, and are a vital part of Monitor. They are 100% focused on strengthening companies that use Monitor ERP. This benefits everyone!
How can we help you?
In addition to business development and training in your ERP system, our consultants project manage implementations and upgrades – together with our customers. Their job is to create the best conditions for your company to become as profitable as possible. This could mean, for example, training personnel in their areas of work or reviewing existing workflows and processes to become even more effective.
In a nutshell, Monitor's consultants are with you all the way from implementation to business development.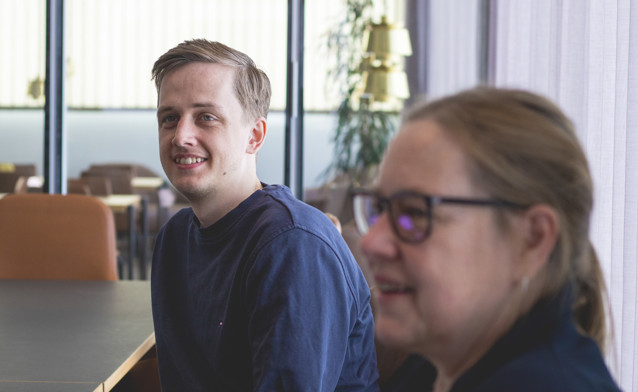 How we can develop your business
There are many ways to approach business development. No one's perfect, and there are always ways to improve. A consultant's work involves identifying areas of improvement and finding the best solutions. Their experience is invaluable. Investing in business development is a long-term, sustainable way to achieve success.
Here are some of the most common ways of developing a business to improve profitability.
Find out which products make a profit
Save time with automation
Guarantee better delivery reliability
Reduce delivery times to the customer
Cut storage costs
Book a meeting with one of our business developers.
Book
Our partners
We have a number of partners, ranging from consultants providing training on our program to hosting and specialist solutions within the ERP system. In addition to our own consultants we work closely with external companies such as AB, ARK AB, Weland and Amberklips.
Läs mer
Frequently asked questions about our services
Whether you already use Monitor or are about to implement our ERP system you'll always have peace of mind when engaging our consultants. They'll help take you and your ERP system to the next level – like they've been doing for over 40 years.
What does it cost?

Naturally we charge for our services, but experience tells us that the cost of engaging a Monitor consultant is quickly paid back. Developing your business is vital in order to keep pace with development and stay competitive.
How does it work – will the consultant come to us or is the training and project management done remotely?

Our consultants operate best when they can visit you on site and see how things work in reality. However, we can always provide training remotely if necessary.
When can I get help from a Monitor consultant?

Our consultants are in high demand, so try and book ahead if possible. We do all we can to help our customers as quickly as possible. Contact us to tell us your needs, and find out who can help you and when you can book in a visit.
Where are Monitor's consultants based?

Our consultants are based across the country, from north to south.
Do we have partners?

Besides our own consultants, we also collaborate closely with external consulting companies such as Netred AB and ARK AB regarding training and consulting services in Monitor ERP as well as assignments concerning special solutions in the system.

About Netread

NetRed AB is a leading IT supplier with a broad scope which offers hardware, software, service agreements, and first class NET solutions. NetRed provides a range of tailored solutions in MONITOR in addition to training. It can also offer to host your server for the MONITOR ERP system. 

About Ark

ARK AB offers IT and accounting consulting. It can handle all your accounting needs, help you with the company's current accounting, salaries/wages, annual financial statements, annual reports, and tax returns. Furthermore, ARK cooperates with one of the largest accounting firms when it comes to, for example, advanced tax planning, generational change within family businesses etc.