Monitor = Mobile
Monitor ERP is at the heart of your office or on a recording terminal on the production floor. With Monitor's web/mobile application you'll have access to your ERP system wherever you are. Take Monitor down to the stockroom and report the results of stock counts there and then – and you'll always have a recording terminal close to hand.
Test drive Monitor
Which functions are included in the app?
Just like in Monitor, there are procedures divided among modules. Manufacturing, Purchase, Sales, Stock and Time recording. 
In the web application – or mobile app – we've chosen to focus on the functions you use most outside of the office. These include the procedures where you can search for information, perform updates and approvals, and handle reports or recording.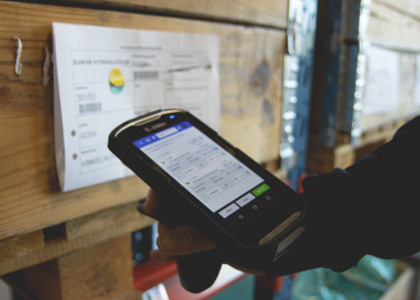 Monitor in the warehouse
Work on site as you move between storage shelves. Do stock counts, transfer stock balances, make withdrawals and report receipt.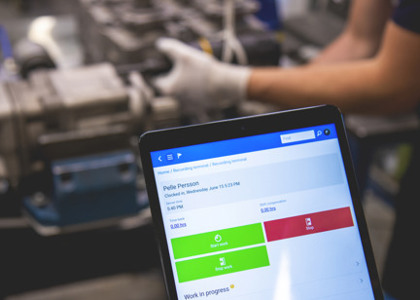 Time recording in your pocket
Don't have a computer or recording terminal to hand? Simply record in the app instead.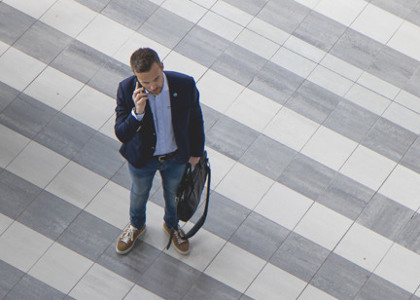 Serving salespeople
If you work in sales, you'll find the most important functions for CRM in the app. You'll have access to your activities, customers and quotes.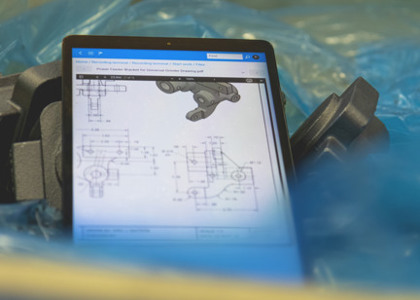 Drawings on a tablet
When you start work in the mobile or tablet app you can also view drawings linked to the job you're working on.
Even more flexibility in your mobile
Options TimeCard
Need to record time and work after the event?
Not all employees have access to Monitor, like fitters, repair workers or others who work on site.
You can use our TimeCard option in order to log in from your smartphone, tablet or computer – anytime, anywhere.
Read more about TimeCard