Monitor-to-Monitor
Business communication made easy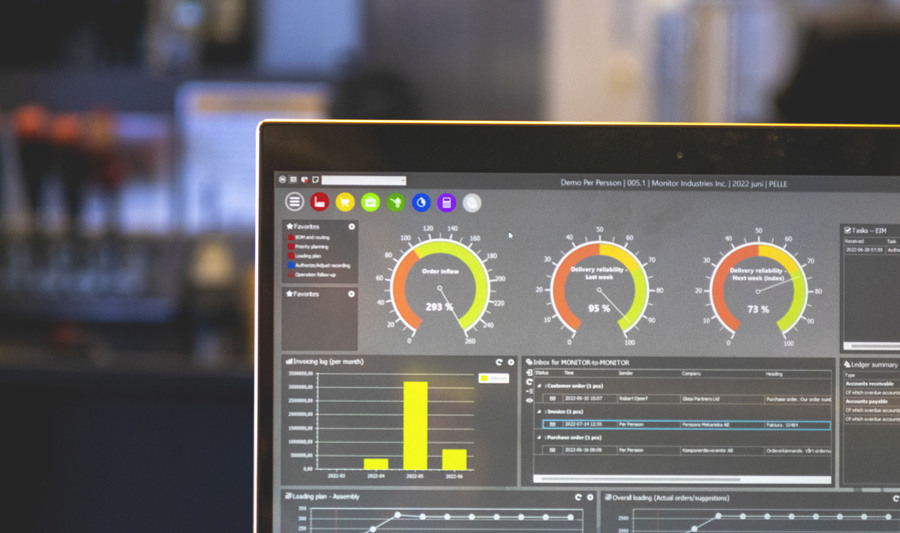 What is Monitor-to-Monitor?
We've made it as easy as possible for you to communicate with other companies that also use Monitor ERP. Monitor-till-Monitor – or M2M – is a function which facilitates management of orders between companies that run Monitor.
How does it work?
For example:
You send a purchase order by e-mail from Monitor. The order is attached both as a PDF and XML file.
The e-mail includes information stating that it is a Monitor-to-Monitor message, as well as what is attached – in this case, a purchase order. 
The supplier can then use the message to create a customer order in their Monitor system with the help of the attached XML file. 
The supplier then sends the order confirmation via e-mail, and the customer uses that message to confirm the purchase order. 
The supplier delivers their customer order and sends the customer invoice to the customer using e-mail. 
The customer then uses the e-mail message to create a supplier invoice in Monitor ERP.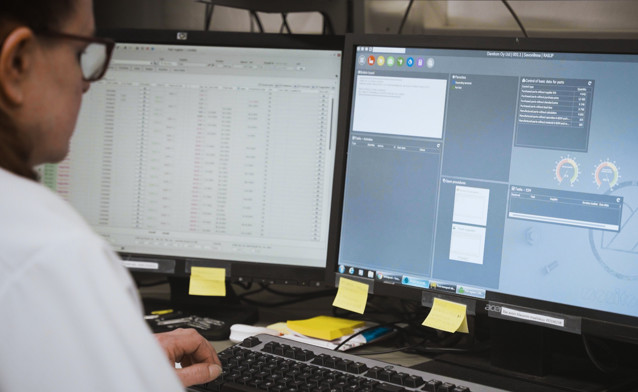 A selection of suppliers that run Monitor
These companies supply to many of our customers, and the ability to communicate with them via M2M is appreciated by many.
Tibnor supplies steel, metals and production services to industries in the Nordics and Baltics. It provides a wide range of products and specialized production services in combination with expertise within logistics, robust distribution networks and modern customer service solutions.
Read more at: https://www.tibnor.se/
BE Group is a trading and service company offering a broad range of steel, stainless steel and aluminum. BE Group offers inventory sales, production service and direct deliveries to customers based on their specific needs for steel and metal products. Its customers operate mainly in the manufacturing and construction industries in Sweden, Finland and the Baltics.
Read more at: https://www.begroup.se/
Ahlsell gives professional users access to a wide range of products and related services within water and sewage, heat and sanitation, ventilation, insulation, electricity, cooling, construction, property, industry, tools and machinery, supplies and personal protective equipment. Ahlsell operates in Sweden, Norway, Finland, Denmark, Estonia, Poland, and Russia.
Read more at: https://www.ahlsell.se/